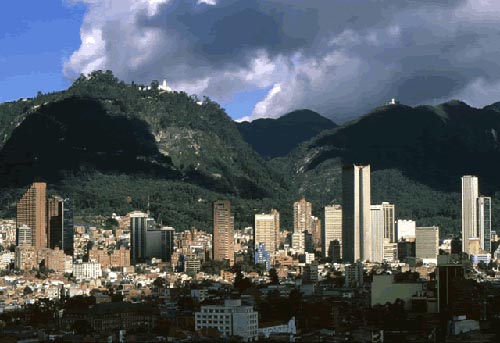 Nestled in a valley and surrounded by impressive mountains, Colombia's capital city, Bogotá, is an interesting, exciting--literally breathtaking--city. The local population of nearly 8 million don't seem to mind the lack of oxygen at its 8,355 foot (2,546 meters) altitude. Visitors may feel a shortness of breath with the slightest exertion.
One of Delta 7's main characters has a house in the exclusive area of los Rosales. Home to many of Bogotá's wealthiest residents, it includes many red brick apartment buildings and several foreign countries' embassy buildings.
During my attaché tour in Colombia, I was based at the Defense Attaché Office (DAO) at the US Embassy in Bogotá. While there, I was a pilot for the DAO's C-12 (Super King Air 200), and was able fly to many locations throughout the country.