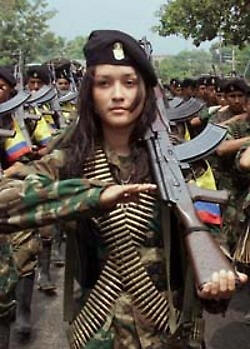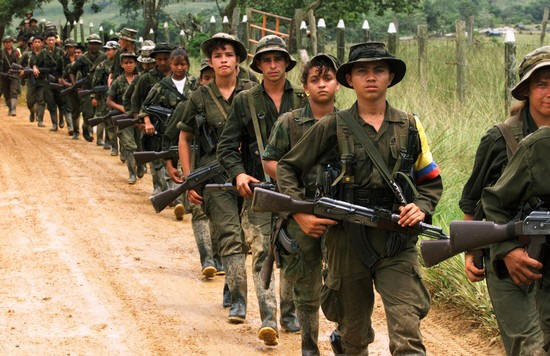 For decades Colombia has been at war with various elements intent on taking power and instituting another form of government. As Colombia's democracy has strengthened, the various guerilla/insurgency groups with whom Colombia's government has been at war, continue to suffer setbacks on the battlefield and to lose popular support. More and more, these groups have lost their ideological underpinnings and are increasingly dedicated to drug trafficking, extortion and kidnapping.
In Delta 7, you'll learn about these groups, how they function, and what types of people are drawn to join them.
Click on the flags below to visit pages dedicated to each group.